Take a ride in a non-smoking, clean, and classy taxi to your destination.
* If you are going out for an evening in the town, relax and avoid the hassle of finding a parking space, let us take you there.
* Car broke down? We can take you to work.

* Quinceaneras!

* We will accommodate Bachelor & Parties. (Great discounts available)

* Are you planning to have an out of town conference? We can transport you and your co-workers there for a discounted price.
*We also have large group rates, senior citizen discounts, military discounts, and discounts for the GIRL SCOUTS!

* Our taxis are pet friendly, feel free to bring your furry friend along.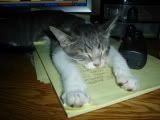 *Child safety seats for all ages available upon request in advance!